If you want to find out more about us please click on our photos below.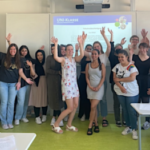 Lisa Weber hat im Sommersemster 2022 im Rahmen Projekts "UNI-Klasse: Moderne Fremdsprachen im Dialog" eine schulisch-universitäre Kooperation mit der fachdidaktischen Lehrveranstaltung "Project Seminar: Comics in the EFL classroom" (Annkristin Schwalb, ...

English Book Club (Wahlpflichtfach)
To read or not to read!
Or the English Book Club at FOS Germering
Der English Book Club wird im Schuljahr 2022/2023 als Wahlpflichtfach angeboten.
Unten finden Sie Schülerarbeiten zum Thema: "Writing a dystopian short story."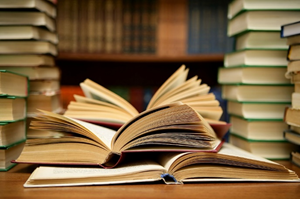 Der English Book Club ermöglicht die Auseinandersetzung mit englischsprachigen Büchern und Texten. Themen wie The Individual and Society in Contemporary Literature oder Who am I? Individual Challenges and the Quest for Identity erlauben uns einen Blick in die Grundfragen menschlicher Existenz und auch utopische bzw. dystopische Werke finden ihren Platz. Wer schon immer mal mit Charlie die Chocolate Factory besuchen oder sich mit Amir auf eine sehr persönliche Reise durch das Leben eines afghanischen Jungen begeben wollte, ist hier goldrichtig. Das nötige Handwerkszeug wie literarischer Wortschatz und Lesestrategien werden grundlegend erarbeitet.
Fachschaft Englisch "Casey... Casey, wake up Casey!" I slowly opened my eyes and stared at the grey ceiling. "There`s no need to scream...it`s not even that late yet..", I mumbled ...

Fachschaft Englisch Lydia Parker had always hated her life. She wasn't happy for a long time. She was a dreamy, innocent, white wine drinker with skinny legs and short hair ...

Fachschaft Englisch It's amazing how fast everything collapsed. How civilized everything became, how tame. It's a warm Thursday evening, rather warm, with a small breeze. I have been riding my ...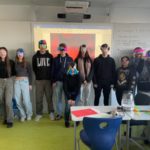 Der EBC hat die berühmte Ballszene aus Shakespeares "Much Ado About Nothing" mithilfe von selbstgebastelten Masken und der sog. "dramatic acting" Methode nachgespielt …